Hello & Welcome
The Catholic Church of Corpus Christi welcomes you and invites you to join us for Worship, Faith Formation and Community Outreach
Whatever your present status in the Catholic Church, whatever your current family or marital situation, whatever your past or present religious affiliation, whatever your personal history, background, race or color, sexual orientation, whatever your self-esteem…you are invited, welcomed, accepted, loved and respected by the Catholic Community of Corpus Christi.
Let us know your needs, your hopes, your gifts.
There is a place for you here.
The Catholic Church of Corpus Christi, a welcoming parish community, makes Christ present through sharing his message, celebrating the liturgy, and challenging members to practice justice, peace and charity.
The Mass Schedule
Weekends: Sun 10:30 am & 6 pm Weekend Masses Temporarily Suspended
Daily: Mon 8:00 am, Tues 6:30 pm & Wed noon
Daily Masses will be limited to 10 people each.
Please call the parish office at 651-639-8888 to sign up.
Latest News
(updated 11-20-20)
Pause of Non-Sacramental Activities
Due to the surge in cases – including deaths and hospitalizations – Archbishop Hebda has asked us to pause, postpone, or move virtually all of our non-sacramental activities between now and Christmas. Out of love for our sisters and brothers and the common good, parish leadership has decided to: 
Pause or move to virtual means all optional in-person activities:

Bible studies
Youth group meetings
Small group meetings
Continue by virtual means:

Parish Finance Council meetings
Parish Pastoral Council meetings
All parish committee meetings
We will continue to celebrate the Mass both in-person and recorded online. The dispensation from the Sunday Mass obligation continues and you are encouraged to worship with us virtually during this time. Remember to stay home if you are not feeling well or if you are awaiting the results of a COVID-19 test. We believe these small sacrifices are vital to minimizing the spread of the virus. Archbishop Hebda recorded a video message for you, the faithful.
In-Person Sunday Mass – Coming this Advent!
Beginning on Sunday, November 29, we will be offering in-person Sunday Mass at 10:00am. For the safety of those that would like to attend in-person Mass, we will be limiting attendance to 25 households. Register using the sign-up genius link below.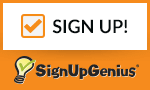 Daily Mass
In-person daily Masses are currently being offered on Mondays at 8:00am, Tuesdays at 6:30pm, and Wednesdays at noon. Beginning November 30, the schedule will change to Mondays, Tuesdays, and Thursdays at 7:30am. Masses are limited to 10 people. Register using the sign-up genius link below.

Worship At Home
We will continue offering opportunities to worship at home. You can watch and participate with the Mass by clicking on the YouTube video below. If you prefer to create your own Sunday worship experience, Worship at Home materials can also be found below.
Walk-Up Holy Communion
We are currently offering parishioners a chance to receive Holy Communion from 9:30 am to 10:30 am every Sunday. The time and location of Walk-Up Holy Communion will be changing starting on Sunday, November 29 to 8:45-9:30am. This is not an obligation but rather an invitation.
Masks are required and when you arrive come to the East side of the walkway and enter Door 4, maintaining social distancing of 6 feet between households.
Please use the hand sanitizer provided as you reach the doorway and make sure to remove any gloves.
From a safe distance just inside the doors to the Gathering Space, Fr. Michael will lead you through a brief time of prayer and then reception of the Eucharist.
Communion is to be received in-the-hand only, to avoid accidental cross contamination.
Please keep your mask on until you have received and responded "Amen", then step to the side, lift your mask to consume the Eucharist.
You will then exit straight through the West door and return to your vehicle for a brief moment of prayer.
At this time, we are allowing people to bring a pyx to bring Holy Communion to those in their households only to avoid cross contamination. After step 5, let Fr. Michael know that you have this need.
Small Groups
We are open to small groups of 10 or less. Groups will need to schedule gatherings through the Parish Office by e-mailing office@ccmn.org or calling 651-639-8888. Scheduling precedence will be given to parish-sponsored events. Groups will need to adhere to strict COVID-19 safety protocols including wearing masks, physically distancing, and maintaining a log of those that attended each meeting for tracing purposes.
Don't forget to check the Weekly Bulletin for additional events and more details.